Tata sky broadband is the latest broadband service provider which provides you with a higher downloading/uploading speed. Basically, Tata Sky broadband totally uses an optic fiber network for customers. Optical fiber is basically a transmission medium in which signals travel in the form of light so the net runs fast on optical fiber.
Packages are very economical depending on speed or data. If you want to use Tata sky broadband service the company will first give you optical fiber connectivity at your doorstep and then install a router that is necessary to purchase at the time of installation.
The installation process takes an hour approximately due to optical fiber splicing or router installations. The company will provide you Nokia router which is reliable or provides you longest range. As the covid pandemic company also takes care of covid sop before sending their customer support team. The company is providing services in India.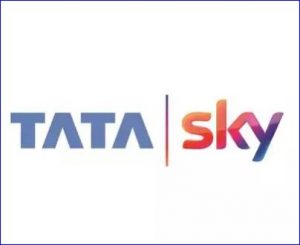 Packages details of Tata sky 
Data plans per month
Prize

650

Prize

750

Prize

800

Prize

900

60 Gb

150 Gb

400Gb

250 Gb

speed

25Mbps

50Mbps

25Mbps

100 Mbps

Special offer

Ni l

N il

Ni l

Ni l

Free Router

Ni l

N il

N il

Ni l

Free Installation

N il

Nil

Nil

Ni l

Data Rollover

Yes

Yes

Ye s

Yes

Safe Custody

Yes

Yes

Yes

Yes
Reviews of  broadband connection 
1-First Some people are satisfied with Tata Sky service due to its high speed, and data packages.
2-Secondly Some people are very unsatisfied because they are facing connectivity or fewer speed issue as a company over.
3-Thirdly Pricing of packages is very economical.
4-Company will provide you with sell services.
5-Mostly customers are happy with the company because the company is providing customer care in such a nice way.
6-Wifi Router efficiency is very good however if you want to use the net from a long distance you must need a repeater.
7-One month money back granted if you are not satisfied with the company.
Frequently Asked Questions
Q.Is Tata Sky offer Internet?
It offers the internet too. Its service rolls out in 12 cities: Offers, plans, and more.
What is TataSky Broadband?
Basically Tata Sky Broadband is a Smart Router that contains an ONT + Router. It is also a dual-band router that has 2.4GHz & 5GHz speeds.
Is TataSky Broadband Wireless?
The Tata  Broadband is wireless. The  connection is available in 21 cities in India
Does Tata Sky binge require Internet?
This broadband service does not require the internet, it simply offers you OTT content.
Who owns Tata Sky Broadband?
Basically, it has millions of users in India.
Which is better WIFI or Broadband?
A broadband connection is much better than wifi.
How do I get a Tata Play broadband connection?
Tata Play broadband connection can be easily got by visiting their official website www.tataplayfiber.co.in.Simply fill out the online form and get the connection. The helpline number is also available which is  1800-2676-771  .
What is the Tata Play broadband customer care number?
1800-2676-771   is the customer care number for Tata play broadband.
Why should you opt for FTTH and how is it better than other internet technologies?
FTTH uses optical fiber so it is more reliable it does not use electromagnetic energy. So the speed of the internet on fiber is really awesome.
Which broadband is best in India?
Here I am giving you a list of top broadband services which are operating in India and providing high-speed internet.
Tikona Broadband.
ACT Broadband
You Broadband
Airtel Xstream Fibre
Reliance Jio Fiber
Excitel broadband
BSNL
Who is the CEO of Tata Sky broadband?
Harit Nagpal

is the CEO of Tata sky broadband.
Which is the cheapest broadband service?
Following are the cheapest broadband service.
BSNL
Airtel Xstream
Jio broadband plan
A dongle is a little modem that is used to connect wireless or through mobile broadband.
Is broadband wired or wireless?
it can be wireless or wired.
Is 40 Mbps broadband speed good?
Is Jio fiber router free?
yes, it's free users can buy free.
Which broadband connection is best?
Gigatel Broadband 

YouBroadband 

Spectra Broadband 

BSNL Broadband 

Gigatel Broadband 

ACT Fibernet Broadband 
Related post
Final word
Tata sky is a very reliable and secure broadband connection. It is very famous in India you should buy this broadband connection if you want higher speed.